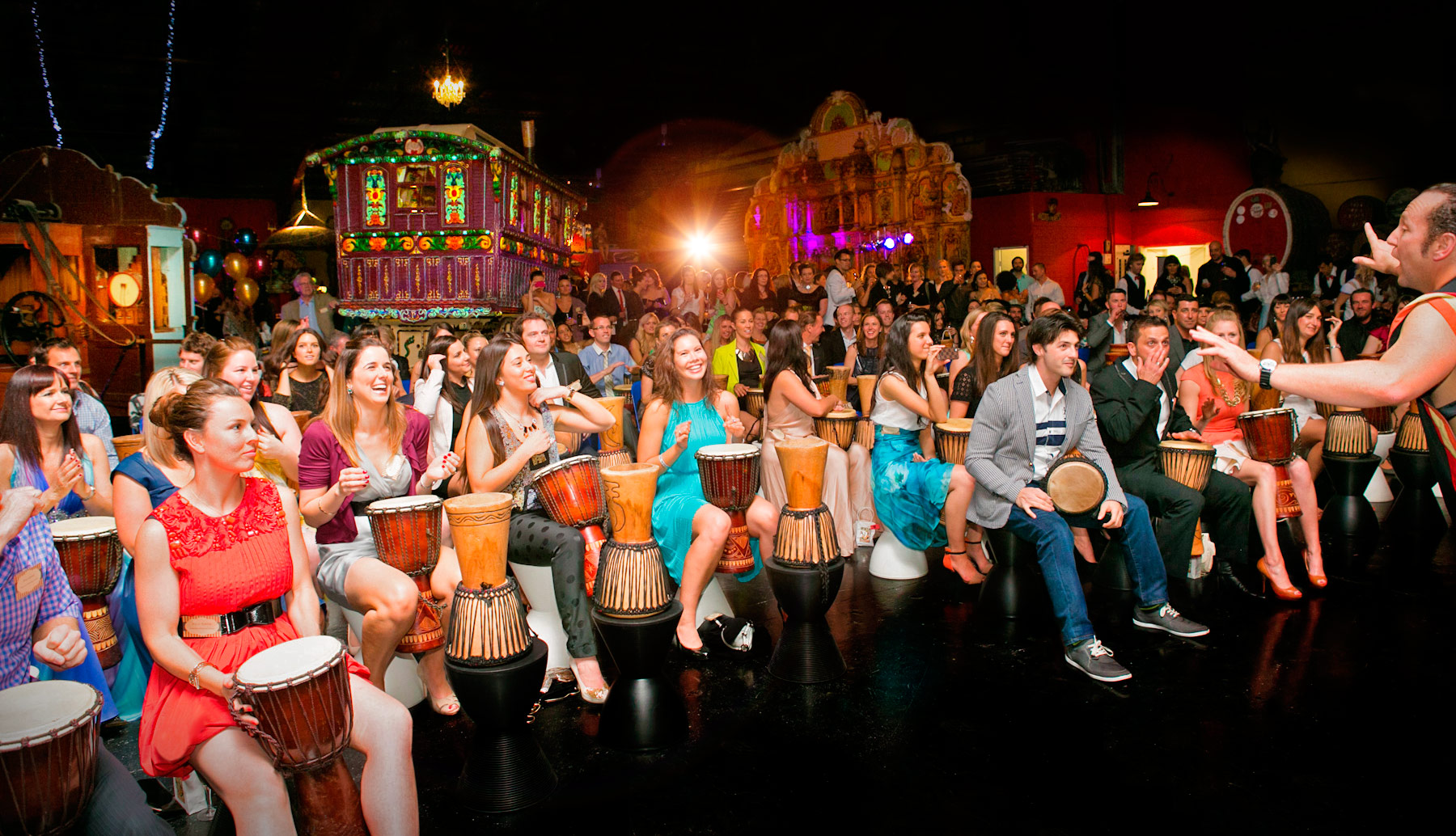 Interactive Drumming Show
Drum Circle Events is Australia's premier Interactive Drum and Theatre Show, servicing corporate events both nationally and internationally. With drums for everyone, leading musicians from all around the world come together with our unparalleled industry experience to provide you with the unparalleled professionalism your drumming show deserves. You'll be left drum struck!
UNITE - UPLIFT - INSPIRE

Interactive music making creates unity in minutes.
Quite simply, it brings people together.
How? Well that's the fun part!
With an instrument for every participant, our team of professional musicians and facilitators conduct a truly memorable, interactive musical experience.
No matter how big or small your event may be, we're here and ready to work with you toward it!
 
info@drumcircleevents.com.au | Sydney: +61 (0)2 9130 6820 | Melbourne: +61 (0)3 9323 2533
© Copyright 2015 - Drum Circle Events Pty Ltd - ABN 68 138 519 418